A Historical Spot in Jakarta - The Angel Island aka Bidadari Island
---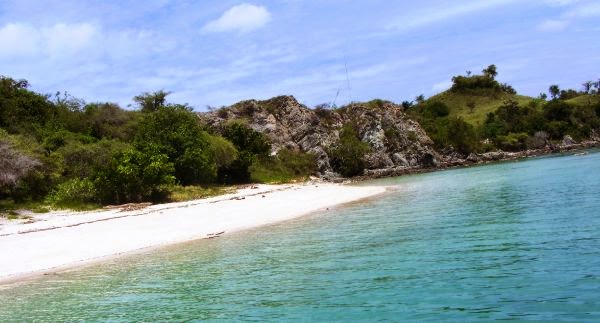 In a Thousand Islands Regency, you can find a unique place called Angel Island. Though, the locals call it Bidadari Island. In the past, it's called Sakit Island. What is good in there? You can find a recognizable icon, which is the cottage. The island has both land and water cottages, after all. The island features beautiful scenery and solemn nuance. Not to mention it is the closest island to Jakarta. That means tourists can reach it without hassles. Most of the visitors are attracted to the Martello Fort.
The Nuance
Angel Island features an old fort. It becomes an icon of the island, in fact. There are not many trees or plants there. It is because the island has a small size. The location is also near to Jakarta Port. Thus, you can look for hotels easily. Apart from a historic fort, Bidadari Island has stunning beach views. In the seashore, you can sit and witness some boats. Those vessels go back and forth attractively. You can also simply enjoy the nuance in the shorelines. The breezy wind makes you relaxed, for sure.
Exploring Bidadari Island
Martello Fort attracts more visitors over time. It was an important structure in the 17th century, after all. Today, it becomes the main feature in Bidadari Island. Due to its popularity, the fort suits a photography background. You may expect several photographers there. Apart from taking photos, you can do other things like diving, swimming, and snorkeling. Thanks to beautiful and calm seawater. Another popular activity is island hopping. People also call it 3 Cruise Island. The nearby islands are Kelor, Khayangan, and Onrust.
Next, there is a unique landmark in Angel Island. It is "Tanduk Tujuh Belas" Statue. It is actually a deer statue. The upper half of the body is deer and the lower part is fish. What a unique figure! As the name suggests, such statue has 17 horns. The color is white and it has a unique pose. The deer figure lifts its front legs. Tourists often make it as a photography background or object. Next, there are several rare plants. It is an opportunity to witness those unique floras directly.
Once you have explored different parts of the island, it is time to eat! There is a traditional restaurant in Angel Island. The most famous culinary is Gepuk Skewer. It is made of mackerel tuna. When it comes to flavor, it tastes spicy and savory. The other local foods are stir-fry squids, fish pastel, talam fish cake, and much more. Make sure you try them all!
Nearby Attractions

Kelor Island
Khayangan Island
Onrust Island
How to Get There
There are many types of boats available. You can ride one to reach Bidadari Island. The most common one is a wooden boat. Some tourists choose Kerapu boats, though. Also, there are several speedboats. These are considered the fastest. First, you must head to Muara Angke Port. As alternatives, there are Marina Ancol and Muara Kamal Port. The best time to depart is in the morning. The atmosphere is cool and you can even see a sunrise.
Where to Stay


Latest News
As the capital city of Indonesia, Jakarta is not only famous for its skyscrapers and the title as one of the largest metropolitan cities in the world. There are many other unique things that Jakarta has to offer, one of them is the creative typical product of Betawi—the native people of Jakarta. As is known, Betawi tribe who inhabit Jakarta as well as parts of West Java and Banten have unique cultural products. For example, lenong. However, as time goes by, the existence of lenong is increasingly displaced and it…
---
For Indonesians, the name of Kepulauan Seribu is already familiar. However, it is different from foreign tourists who rarely hear about the beauty of these islands. They do not think that there is a beautiful natural tourism that is not far from Jakarta. Want to know more details? When boarding the ship to Seribu islands, foreign tourists find it difficult to communicate with the ship's crew, because most of them do not speak English. This is because the crew in Kepulauan Seribu are mostly local people who do not speak…
---
Istiqlal Mosque is one of the halal tourist destinations in Indonesia. The construction process in a number of areas of the largest mosque in Southeast Asia has been completed and has made it ready as a place of worship, study, as well as tourism. The Istiqlal Mosque has become an icon of Indonesia. Many tourists and national heads who visited Indonesia then saw the beauty of the Istiqlal Mosque. If you enter to the mosque, with five floors and one ground floor, you will see the splendor of modern architecture…
---
Jakarta City always becomes the center of tourism, especially for foreigners who spend a vacation in Indonesia. It is the capital city of the nation, after all. That means Jakarta becomes a perfect checkpoint before visiting other regions. Aside from that, it also has tons of attractive vacation spots that offer different themes. For instance, there is the MACAN Museum in Kebon Jeruk Sub-District. Tourists only need to reach Perjuangan 5 Street in order to get to the museum. So, what is in there? Well, the official name is the…
---