A Majestic Tourist Destination - Thousand Islands National Park Indonesia
---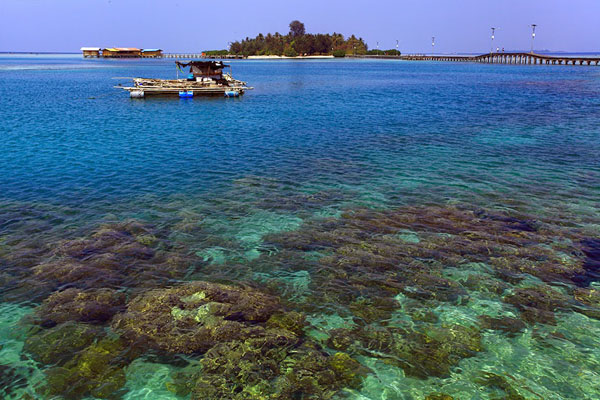 In a nutshell, Indonesia is an archipelago nation. That means it holds tons of islands. The options are limitless for travelers. The local name is "Kepulauan Seribu". Tourists also call it Thousand Islands Regency. The combination of islands makes a perfect Thousand Islands National Park. The location is about 45 km from the capital of Indonesia, Jakarta. Why is it popular among tourists? All the islands offer great nature attractions. These include beaches, underwater scenery, trees, and much more.
The Nuance
In terms of beauty, Thousand Islands Regency is considered flawless. There are both small and big islands. All of them emit a beautiful nuance. Some of them feature mangroves and stunning beaches. In some islands, you can find perfect resorts. In the sea, there are numerous corals. They come in different colors and shapes. The best type is fringing reef! The waves are mostly moderate. No wonder, many tourists take the chance for snorkeling and diving. Even swimming is possible in the sea. Make sure to choose the right location, though.
Exploring Thousand Islands National Park
Most of the visitors come to Thousands Islands National Park to enjoy the nautical beauty. Fortunately, the government has improved some facilities around the island. Thus, tourists are able to enjoy water sports wholeheartedly. These include scuba diving, fishing, etc. In fact, there are more than 25 diving spots scattered in "Kepulauan Seribu". If you love fishing, you can find some good locations, too. The thing is you should carry a fishing rod. It is because most islands are uninhabited. That means there are no facilities on those secluded isles.
Next activity is to explore several animal conservations. In some islands, there are hawksbill sea turtle conservations. Not to mention you can find numerous unique animals such as Brahminy kite. Do you want more? Once you visit such location, it is time to enjoy outdoor activities. Camping and sunbathing are two common things to do. Make sure to come in summer, though. Overall, you need to avoid the rainy season. For the best camping experience, you should gather information beforehand. These include locations, equipment, routes, etc.
The locals' activities also become an attraction. That means you can witness and observe their routines, especially fishing. It is true that Thousand Islands Regency is abundant in sea resources. Due to this reason, some of the islands become a base or settlement for fishermen. Their boats are equipped with numerous fishing tools. If you are lucky, you are allowed to ride their boat and join their activity. Make sure to learn their language, though! With all these attractions, you should include it on your vacation list.
Nearby Attractions

Tanjung Pasir Beach
Tanjung Kait Beach
How to Get There
If you come from outside Jakarta, your first destination is definitely such capital of Indonesia. Once you reach Jakarta, you can choose the route. Usually, tourists depart from Muara Angke. It is considered the most affordable route. Though, you will get a faster trip to Thousand Islands Regency from Marina Ancol. It is using a speedboat!
Where to Stay

Cottages and Resorts in Kepulauan Seribu